Steam Showers at Wool Kitchen & Bath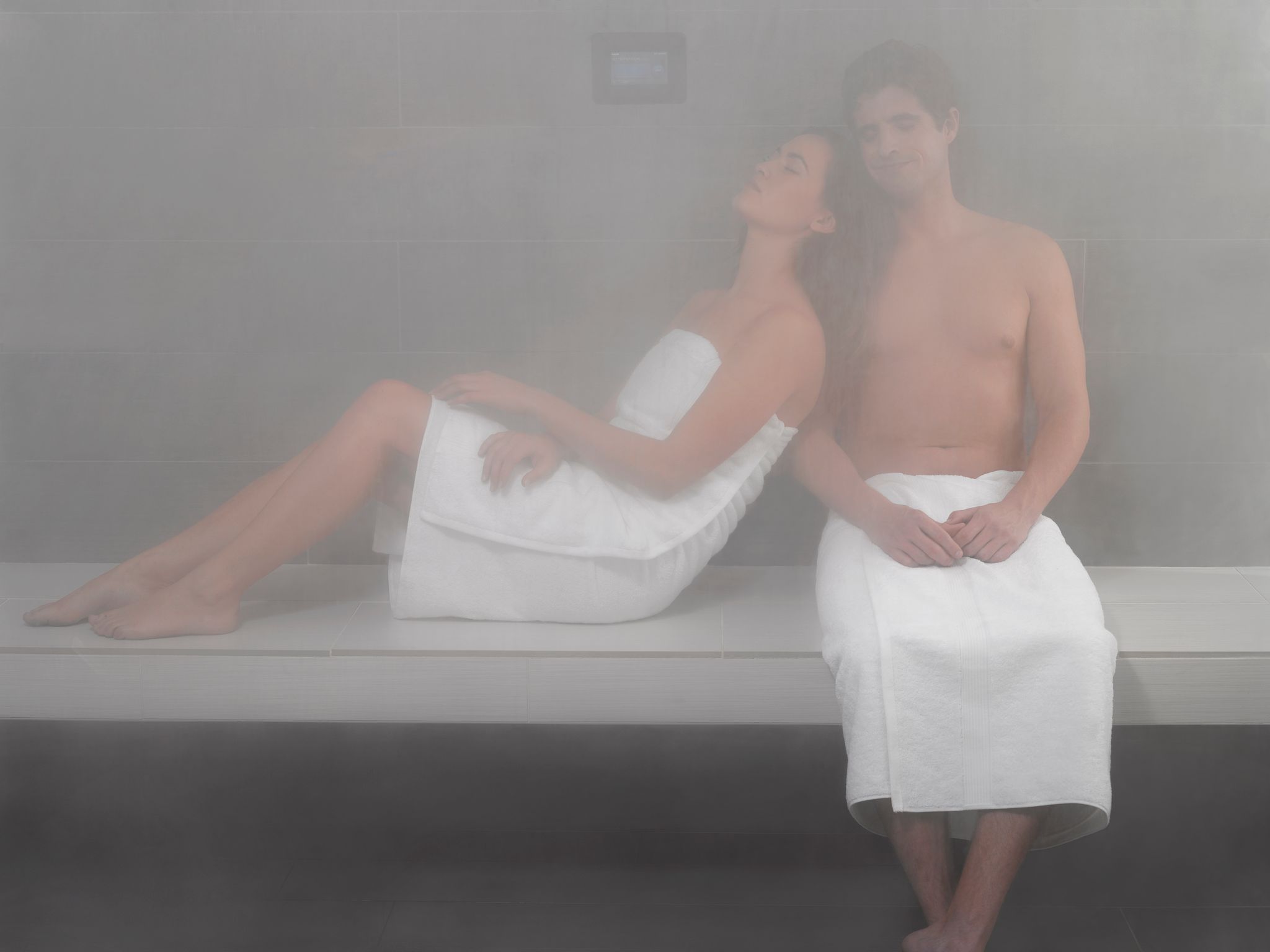 Wool proudly sells steam products from Mr. Steam, bringing the luxury and relaxation of the spa into the comfort your home.
Renovate with a Steam Shower
Think Outside the Tub. If you're contemplating a bathroom renovation, it's the right time to think about installing a steam shower. After all, your new bathroom can do more for you than look good. It can bring a new level of relaxation and wellness to your life every single day. Let us walk you through it.
Steam Shower—For Body And Soul
Wellness is not a luxury, it's a necessity. Yes, steam showers are a wonderful way to relax, but there's so much more to the story. Read on to discover the dozens of ways that a daily steam shower can make you feel better, healthier and happier and how MrSteam can bring the benefits of a spa quality steam shower into your home with surprising ease.
You only have one life and one body. MrSteam can help you start and end each day feeling your best. Get comfortable. Take a deep breath. And prepare to discover the magic of nature's oldest therapy.
How Steamtherapy Fits Your Life
Get Inspired. Wondering how a steam shower will fit into your life—and your bathroom? Take a tour of these homes to discover how people with homes of all shapes and sizes have easily incorporated MrSteam into their space, simply and beautifully.
We encourage you to visit any of our Wool locations to learn more about the wide range of Mr. Steam products, to determine which steam shower solution best suits the needs of your home or commercial application.