Bathroom Furniture Store at Wool Kitchen & Bath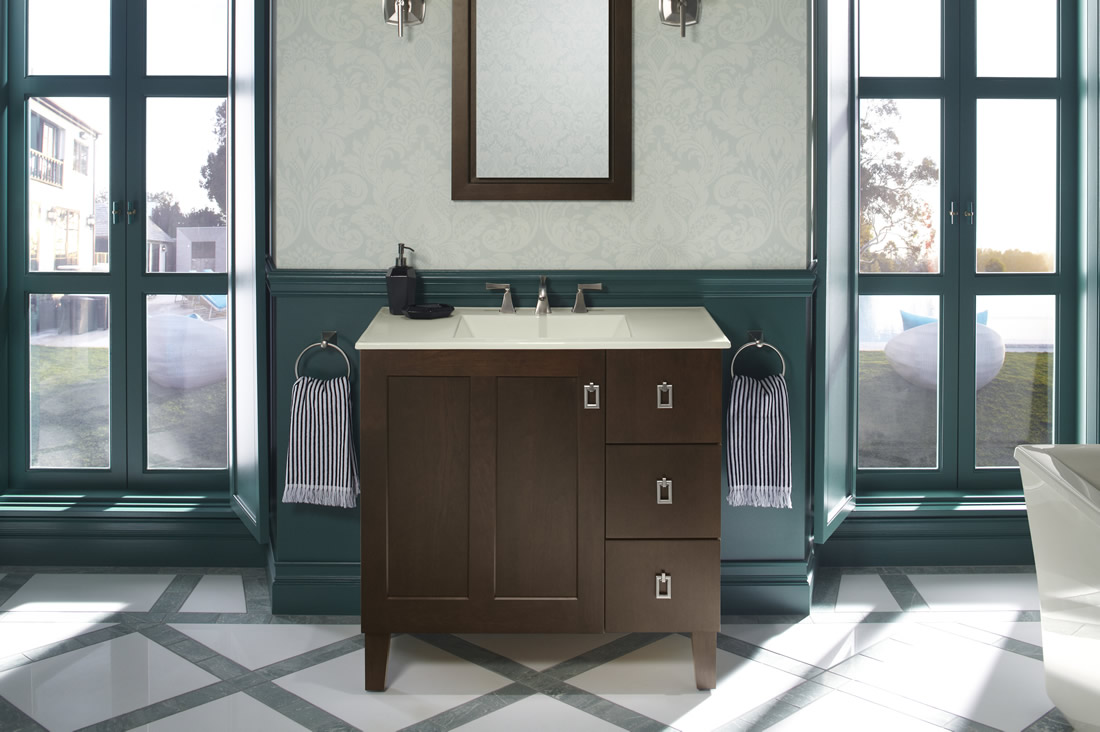 We have a variety of bathroom cabinetry on display in our kitchen and bath stores across Florida.
Styles
From a chic, modern designs to more traditional looks, we sell bathroom furniture that satisfies the style of your bathroom project. Many cabinets come in bright white or metallic finishes to complete a very modern look, while others are available in wooden finishes that perfectly accompany a more antique layout.
Convenience
Accessories and convenience are the latest trend in bathroom cabinetry design. Many new products come equipped with electric charging stations, to hide the curling irons and electric razors out of site, while they still conveniently charge within a drawer or cabinet. Dozens of drawer configurations are perfect for organizing common bathroom items, from cosmetics and mirrors to tweezers and other small tools.
Installations
Depending on the style of the bathroom project, bathroom cabinets and vanities are available in a variety of installations, including free-standing and wall mounted. Even within the free-standing category, you have many different types of legs to choose from, giving your bathroom or powder room the utmost in customization.