Kitchen Sinks Store at Wool Kitchen & Bath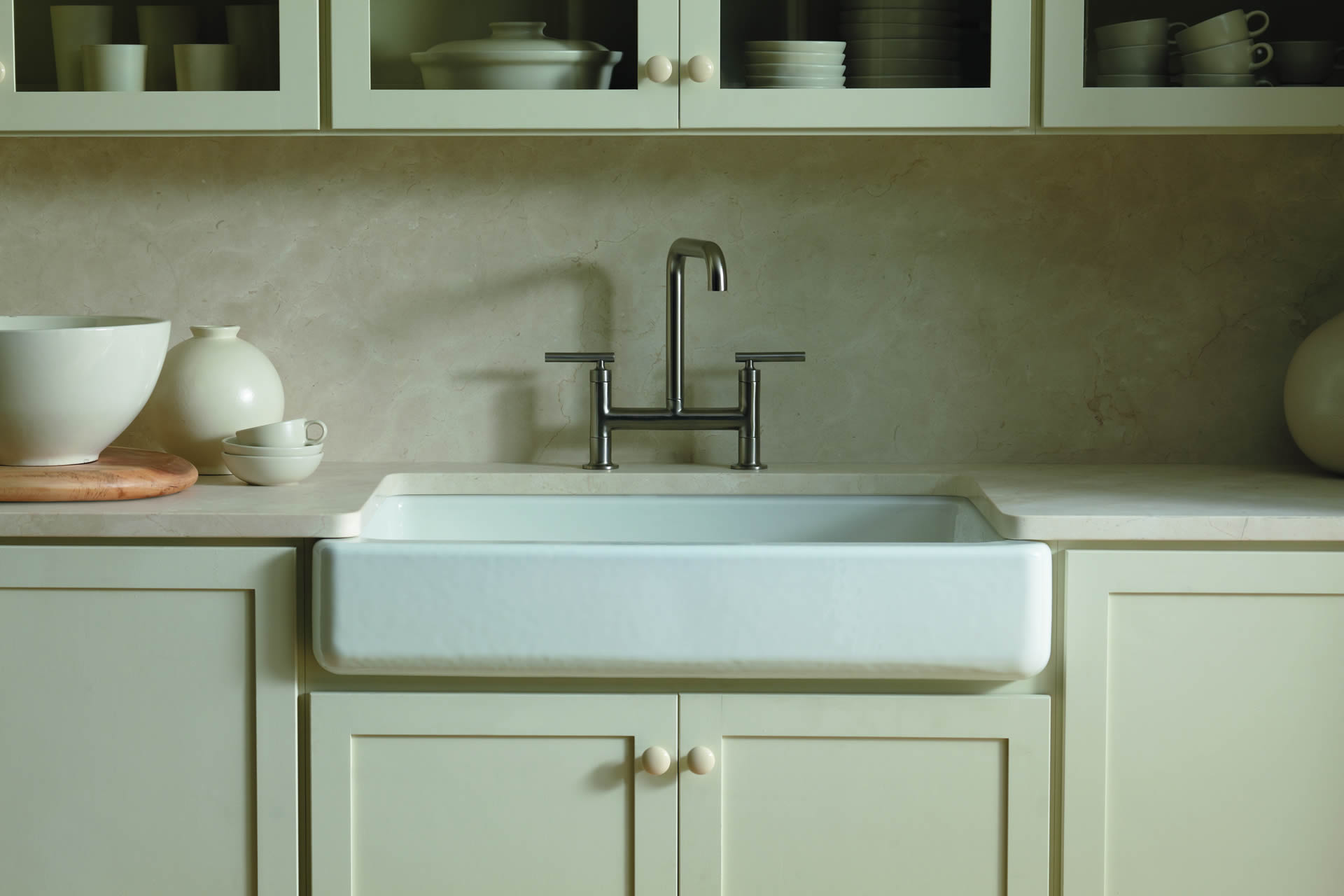 We have hundreds of kitchen faucets on display in our kitchen and bath stores across Florida, ranging in style and finish.
Stainless Steel Kitchen Sinks
We have an enormous selection of stainless steel sinks in stock and on display. Stainless steel sinks come in a variety of shapes and sizes, with varying bowl configurations and depths. Some of the latest trends include stainless steel sinks in various color options, designed to add flare to your kitchen project or to match existing wall or counter styles.
Cast Iron Sinks
For a more traditional kitchen project, we offer a wide variety of cast iron sinks, available in virtually any color or configuration imaginable.
Apron-front Sinks
One of the latest design trends is the return of the apron-front sink, which features an exposed front surface. This option is available in a large number of sink styles, including both cast iron sinks and stainless steel options.