Medicine Cabinets and Mirrors Store at Wool Kitchen & Bath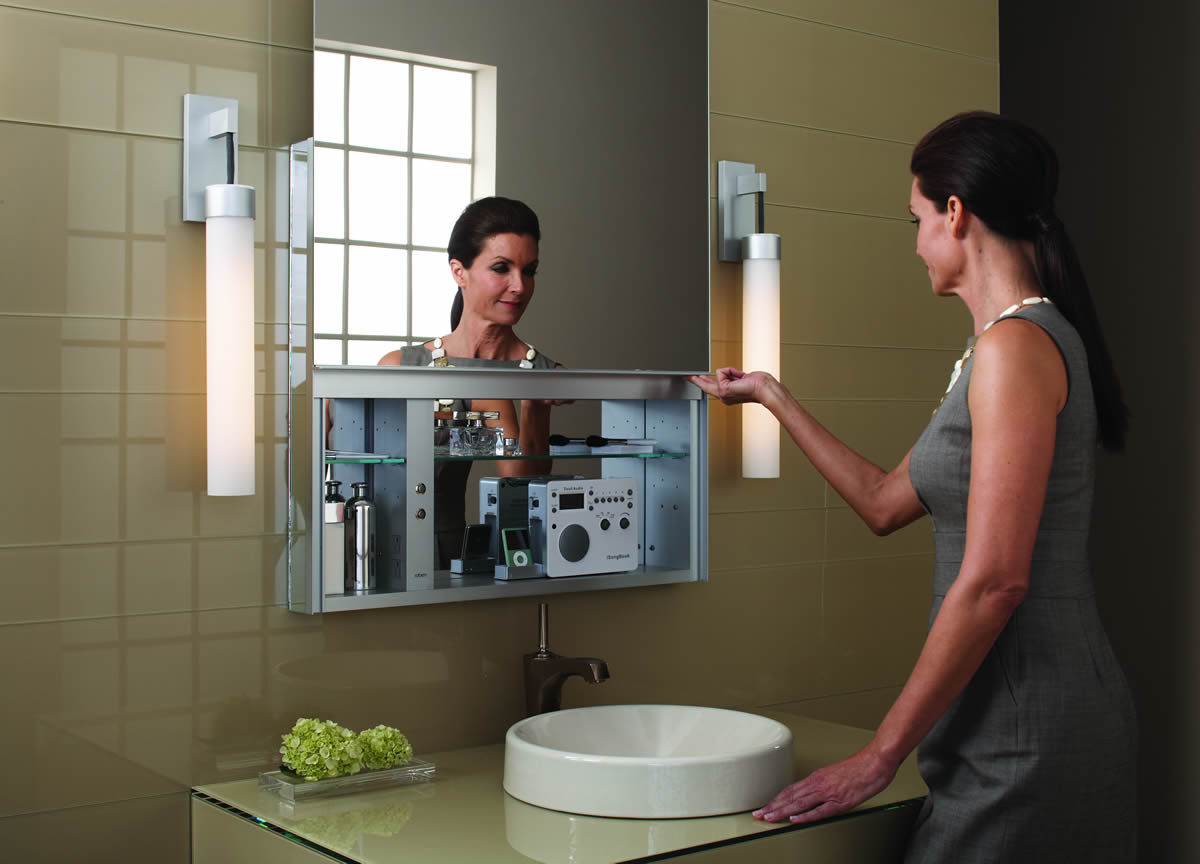 No powder room or master bathroom is complete without a medicine cabinet or mirror that complements the style of the bathroom.
Medicine Cabinets
We have a wide display of medicine cabinets that showcase the various sizes and configurations available in the marketplace. Whether you are looking for a recessed, in-wall medicine cabinet with a mirror that is perfectly flush with the wall, or a cabinet that sticks out from the wall into the bathroom, we have precisely what you're looking for. Our cabinets and mirrors come in smaller sizes that are perfect for a tiny powder room, all the way up to full length mirrors that are over 6 feet in height.
Technology and Convenience
Today's medicine cabinets come equipped with amazing technological applications, including hidden charging stations, touch activated lighting, magnetic areas to hold small tools, and even small television screens. You can watch television while charging your electric razor and lighting the room, all with the same medicine cabinet!
Mirrors
If you are simply looking for a high quality mirror, we carry those as well. Our manufacturers design their mirrors to match seamlessly with the plumbing products or furniture in your bathroom.