Insinkerator Disposals and Filtration at Wool Kitchen & Bath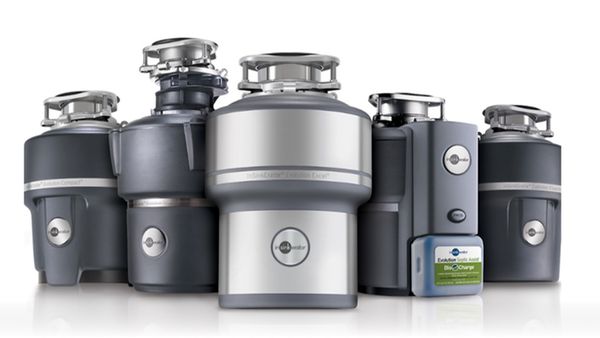 No kitchen is complete without products from Insinkerator, internationally renowned as the industry leader in garbage disposal systems, instant hot water dispensers, and water filtration.
Famous for Garbage Disposal Excellence
Engineered to handle even the toughest food scraps, Evolution garbage disposals set the standard. Our Multigrind® , Soundseal®, Stainless Steel & Quick Lock® technologies make for reliable and efficient food scrap garbage disposal.
Instant Hot Water – Any Time You Need It
Make hot beverages, kickstart boiling, quickly clean dishes, thaw frozen food, serve hot cereals, and clean without harsh chemicals. There are countless ways to use an instant hot water dispenser.
Clean and Healthy Filtered Water
Many municipalities treat tap water with chlorine, which can leave an unpleasant chemical odor and taste. Even in those areas without chlorine treatment, tap water can contain minerals, metals and other contaminants that affect the way it tastes and smells. Heating water only seems to enhance the affects.
Adding an inline water filtration system from InSinkErator ensures that the water from your instant hot water dispenser tastes and smells great. For those faucets with both hot and cool functions, inline filtration also makes it fast and easy to enjoy filtered drinking water.
We encourage you to visit any of our Wool locations to learn more about the wide range of Insinkerator products, to determine which solutions best suit the needs of your home or commercial application.