Bath Tubs Store at Wool Kitchen & Bath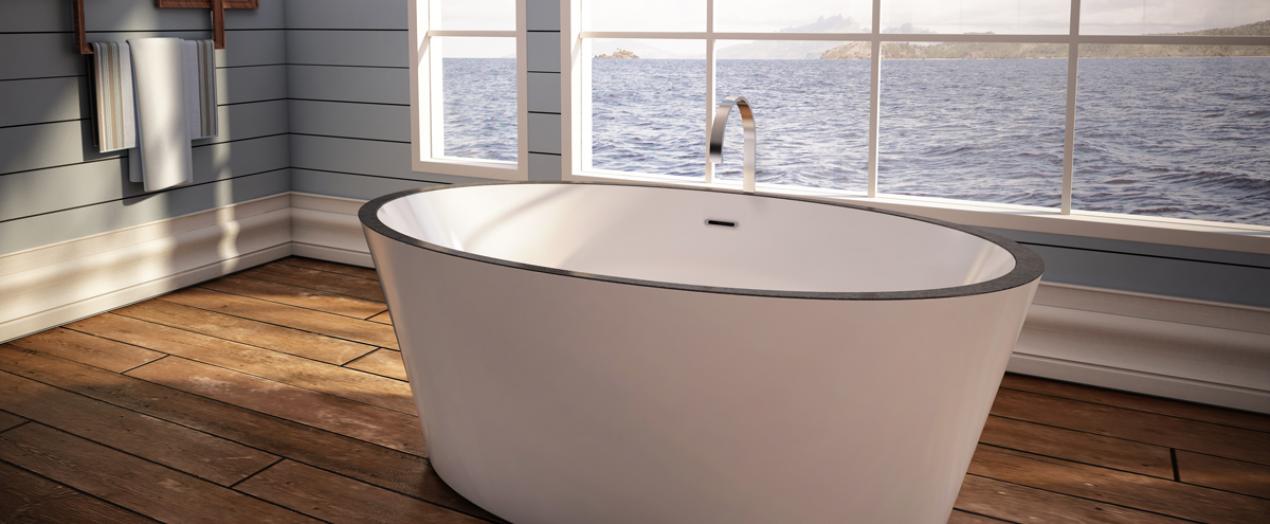 Wool Kitchen and Bath is your destination for awe-inspiring bath tubs and whirlpools, including an amazing selection of elegant free-standing tubs that will complete your luxurious master bathroom project.
Installations
Bath tubs are typically installed in one of two ways. Drop-in tubs are meant to have the external sides of the tubs hidden, either by surrounding walls or by decorative finishes such as tile or wood platforms. Free-standing tubs are placed alone in the center of a room, often with all sides exposed, offering a more spa-like look and feel.
Materials
Elegant tubs come in an array of materials, from china and cast iron to entire single pieces of granite or other natural rock. We have bath tubs that weight less than 100 pounds, and we sell bath tubs that weigh over 1,000 pounds.
Colors
Tubs are available in a variety of colors and styles, depending on the manufacturer and material used. Many free-standing tubs offer options for the feet, so you can match the same finishes that appear throughout your bathroom project.