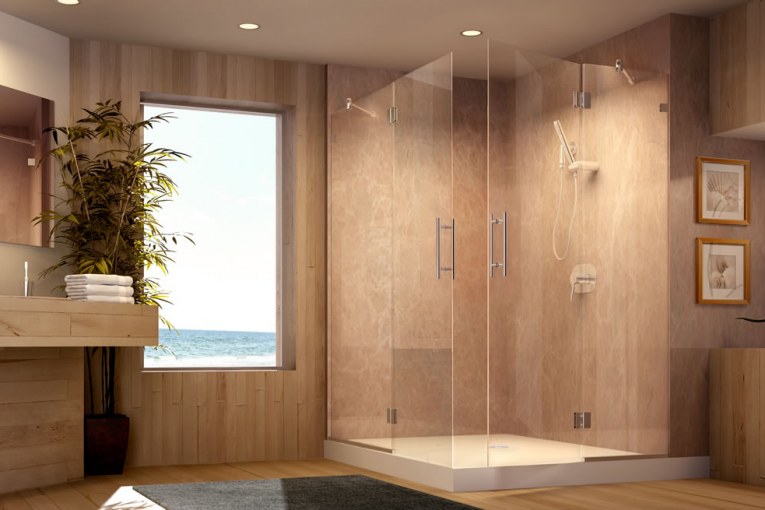 Story Highlights
Shower Doors
Shower Enclosures
Shower Glass
Glass Panels
Clouded Glass
Textured Glass
Often overlooked, no elegant shower design is complete without a stunning glass enclosure, featuring a custom combination of glass type and stylistic design to match your exact vision.
Types of Glass
Shower enclosures and shower doors now come in a wide variety of options, ranging in thickness, color, and texture. Many manufacturers offer slight tints with hints of color, while others offer degrees of opaqueness and patterns of stripes, waves, and other designs.
Accessories and Accents
Add accenting components such as hinges, door handles, and shower frames that perfectly match the finish of your accessories, faucets, and shower components. These items come in dozens of finishes, from polished chrome and brass to bronze, gold, and nickel.
Styles
Enclosures and shower doors now come in a tremendous assortment of styles, from trendy modern designs to more traditional ones. Whatever style you are looking for, we have it.
Installation and Customization
Our manufacturers offer incredible packages that take all the guesswork out of the process. We will send a technician to your residence to collect exact measurements, and an installation team will return within a few weeks to install your perfectly customized doors. It couldn't get any easier!